John Casor
America's First Legal Slave

This is Historical Fiction. All Rights Reserved 2018

Email: Mayumi@RoppongiGirl.com
---
Chapters 1 to 5
JOHN CASOR
in
SLOVE
From Free to Slave to Free to Slave to Free to Slave and Love
The first ten chapters are read by the author. You get to meet John Casor.
Chapters 6 to 10
---
Chapters 11 to 15
---
Chapters 16 to 20
---
Chapters 21 to 25
Please note: I mis-named this book. I am working on a new title.
The Hood:
History of Hate in America and How to Argue Against It.
By Mayumi Takadanobaba
June 26, 2018
The date the United States Supreme Court Ok'd the Muslim Ban. (horrifying)
ISBN-13: 978-1721997398 - ISBN-10: 1721997393
This is Historical Fiction. All Rights Reserved 2018
Trump Protest Art - Use this "art" free, just mention John Casor.
Email: Mayumi@RoppongiGirl.com
JOHN CASOR - First Legal American Slave - 1655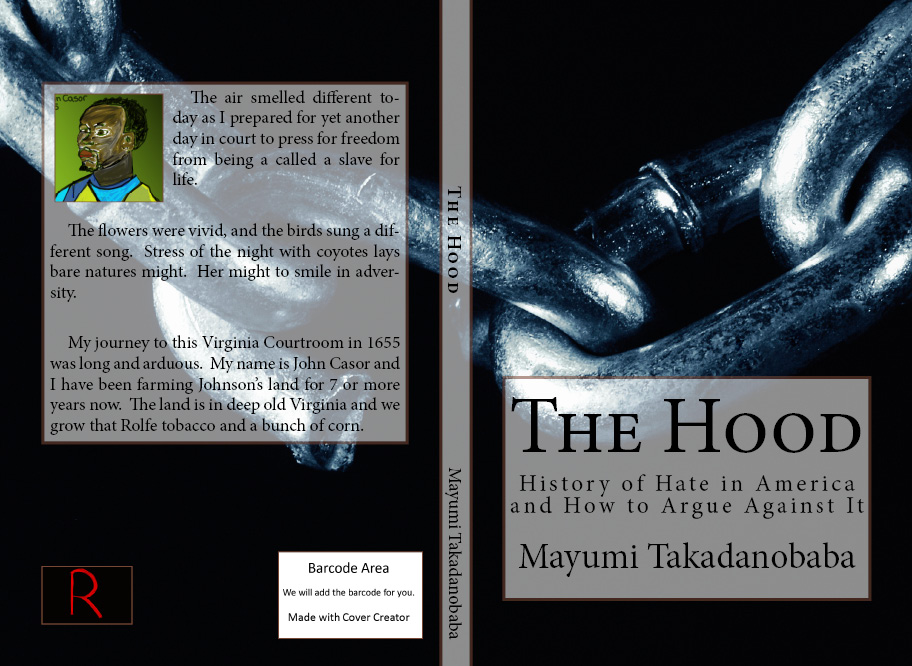 Chapter I: John Casor
Chapter 2: Ndongo, The Garden of Eden.
Chapter 3: The White Lion and More Cattle Ships
Chapter 4: John Rolfe and Pocahontas - 1609 and Cultivation of Tobacco
Chapter 5: Amy Johnson and the Family
Chapter 6: The Town, Bars and Parties
Chapter 7: John Casor is Born - 1848
Chapter 8: Casor Works Towards His Seven and Love
Chapter 9: Johnson Interacted with White Society
Chapter 10: Meet Colonel Robert Parker as We Heareth Him Say
Chapter 11: Casor's Luck Turns
Chapter 12: The Virginia Court House - Word for Word
Chapter 13: Be Careful of What You Wish For
Chapter 14: Casor and Amy Love and Rejoice
Chapter 15: 1 to 10 is as 1 to 30,000 in Virginia
Chapter 16: Mom's Racism is Born of Virginia Law as Her Only Protection
Chapter 17: Johnson and Parker Play a Game of Cards
Chapter 18: The Ending
Hole 19: Dangerous Art and anger that made me go off the net.
Chapter 20: Starting the 1700s in Hiding
Chapter 21: Prisoners Pack Virginia and the New World Order Slugs the Blackman into Bad Bondage
Chapter 21: 1800 to 1867 and the "End" of Slavery in America, Begrudgingly
Chapter 22: Lincoln and the Civil War, part II
Chapter 23: Free Blacks Transform America Powerfully
A Letter to my Father. Please renounce Trump. I miss you.
---
---
References
---
Berkerely Ari Huang
Bryc Chancarey
Archive.Org
Encyclopediavirginia.org
Archive.Org
Explore History
Free African Americans
Blackpast.org
The warning at this website says it all, "As a warning, these are pretty graphic and if you don't have a strong stomach, don't continue reading."
Genealogy Trails Freedom on the Move Wikipedia Robert Parker Genfiles.com NPS.gov Packrat-pro - WOW!
---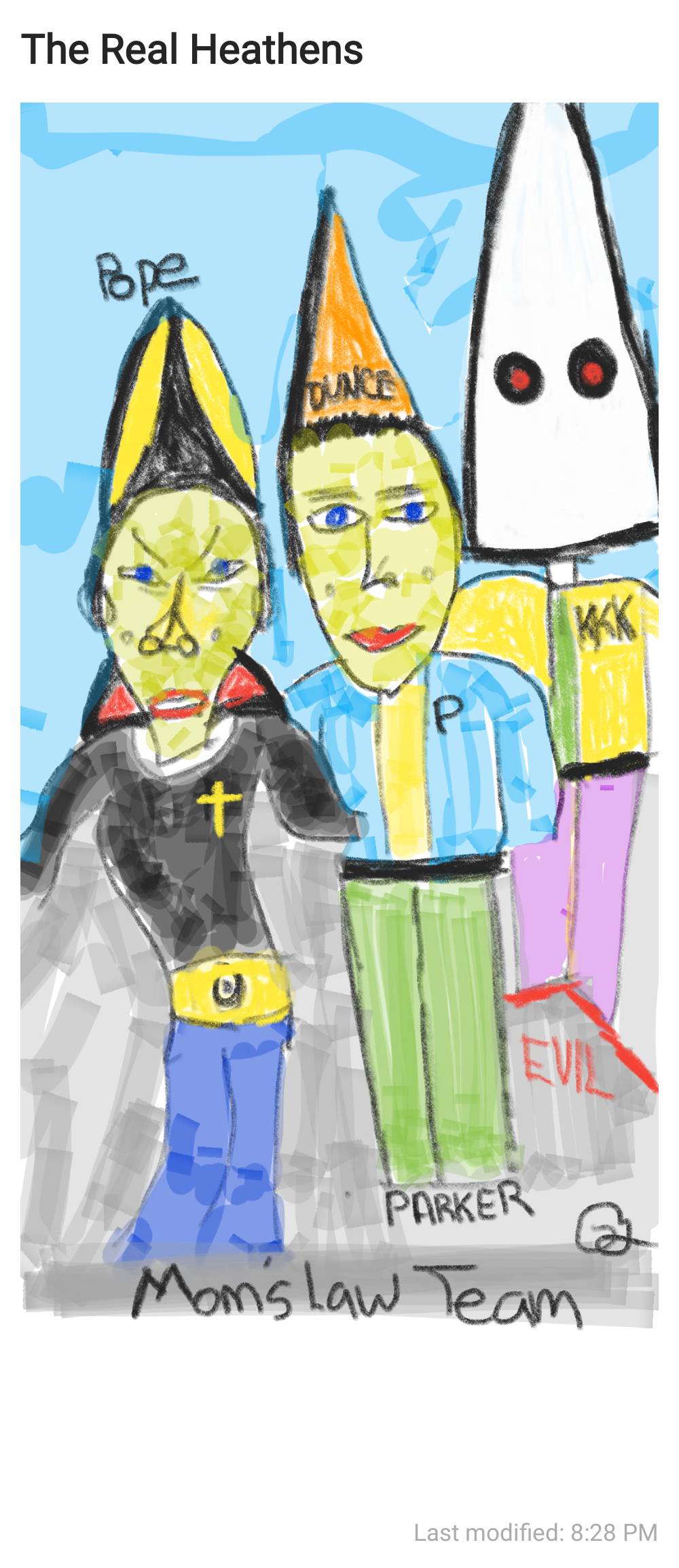 18 June 1452: Pope Nicholas V issues Dum Diversas, a bull authorising the Portuguese to reduce any non-Christians to the status of slaves. https://www.brycchancarey.com/slavery/chrono2.htm

Aghast this writer thinks. The thumping on the bible to apologize for slavery is astonishing. It's birth is in the Virginia Law of 1661 establishing the belly as ownership.

Of the belly comes ownership. These are the most dangerous words in the English language and is the spawn of white supremacy being taught and passed down by moms. A declaration of a white mom protected you from slavery.
---